Since 1934 Everest has been a leading provider of building materials to architects, designers, and engineers. With our expertise and commitment to excellent quality, we deliver completely customized solutions. It is our goal to establish long-term valuable relationships with our clients.
Over the course of our operations, we have constructed multiple structures across multiple geographies. As a company, we operate with a strong sense of work ethic, pride, and integrity, continually expanding our skills.
Designed for smart interiors, our products offer unparalleled quality, aesthetics, style, and durability. In addition to their long lifespan, stability, and hazard-free properties, Everest's products are resistant to fire, water, and termites, making them ideal for use in construction.
We constantly work towards breaking new ground so we can deliver unparalleled services with Everest products. With Everest, modern construction materials are sustainable and environmentally friendly, and allow new aesthetic possibilities to be explored. Through all aspects of our business, our mission is to reimagine spaces based on our core values of Respect, Excellence, and Integrity (REI) and this has helped us to evovlve into a new-age building solutions provider.
Everest offers a comprehensive range of roofing, ceiling, wall, flooring, and cladding solutions and pre-engineered steel buildings for industrial, commercial, and residential requirements. Over 1,00,000 villages and 600 cities in India and more than 35 countries globally use our building products and solutions.
Incorporation as an asbestos
roofing company
1934
Introduced non-asbestos roofing sheets and fibre cement boards
1994
Initialised exports of boards
2003
Introduced Hi-tech roofing with
HIPP technology
2005
Launch Rapicon walls
(Solid wall panels)
2006
Established
Pre-Engineered
Building (PEB) Division
2008
Launched cement planks & Smart
Steel Buildings
2009
Launched Metal
Roofing Sheets
2011
Awarded with the
Limca Book of Records
for fastest construction in India
2012
Emerged as one of the largest
PEB companies in India
2016
Launch of India's 1st coloured Cement
Roofing Sheet "Everest Super Colour"
2017
Launch of premium Arte Series
with Artewood
2018
Rebranding of Everest with
new positioning of REIMAGINE
2020
Everest has a new home in
Andheri, Mumbai
2022
Launch of our Brand new product
Evercool
2023
Innovation has a new address
Everest Innovation Centre, Mumbai
2023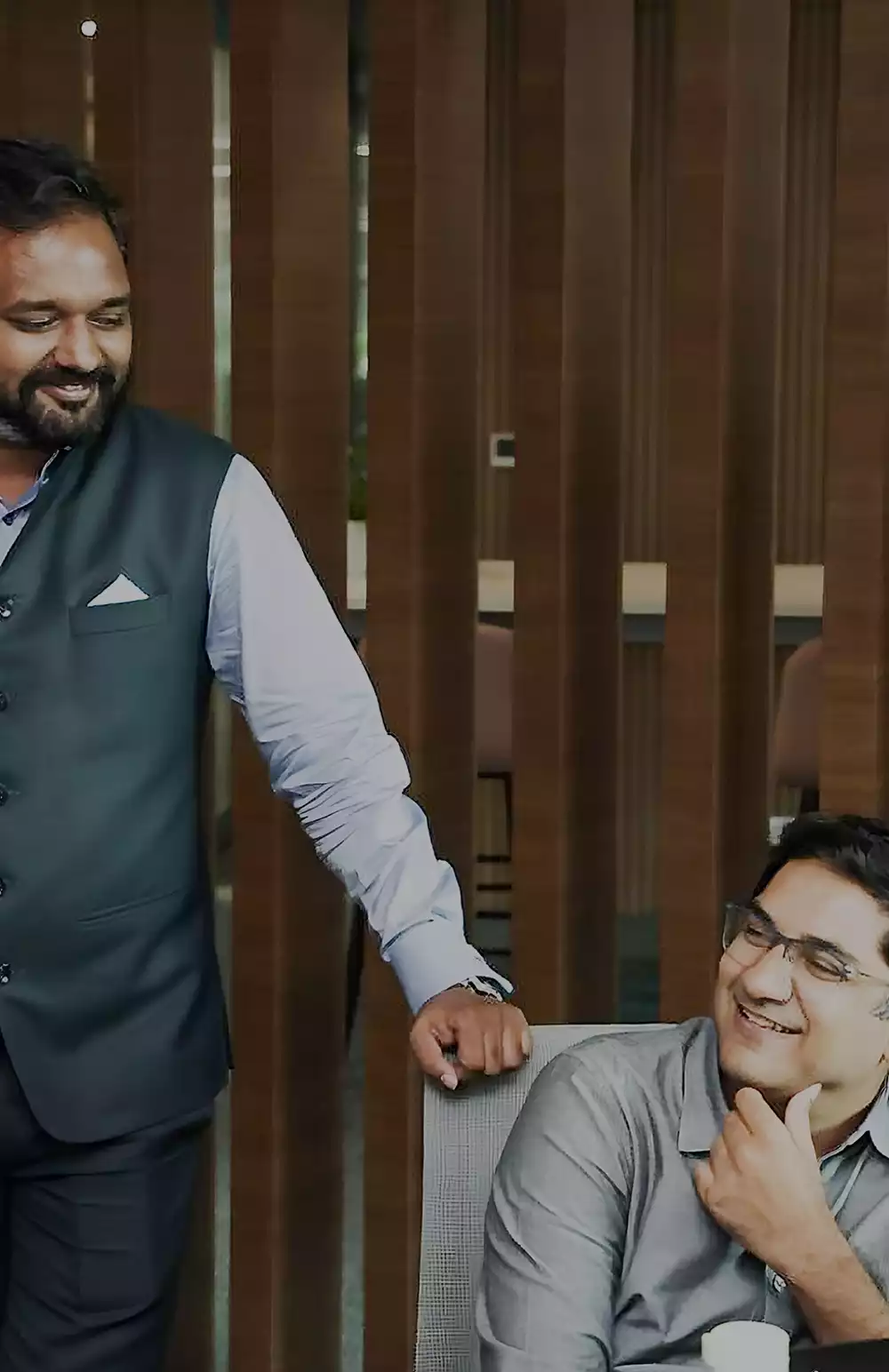 Vision
Everest's journey has been impressive, spanning over 89 years, and marked with many milestones that show our commitment to growth. In 2020, we embarked on another transformational journey, impacting our people, processes, and products, with a new brand positioning of Reimagine. This powerful notion has been a game-changer, giving us the chance to re-evaluate our industry and come up with innovative solutions that can bring value for everyone involved - investors, employees, customers, partners, suppliers, and the communities we operate in. With this in mind, we have come up with a vision for Everest.
"To Improve People's Lives By Reimagining Spaces"
At Everest, we believe in continuing growth through innovation and high performance, but equally that exceptional results should be achieved in a way that's consonant with our core values.
These values are non-negotiable; they are a way of life at Everest, deeply etched into our people's hearts and minds. We judge all our actions by these values, and demonstrate them in action every day at Everest.

Respect
To care for and value all people, regardless of their position, race or gender.
To care for the interests of the company as your own, so your every word and action reflects it.
To respect and protect the environment withevery decision you make.

Excellence
To continually raise the bar beyond the expected in everything you do.
To deliver with speed and innovation.
Excellence is an outcome of sincerity, passion and an inner commitment to succeed.

Integrity
To live by your word to customers, colleagues and your business partners.
To act with honesty, fairness and transparency.
To follow the law in letter and in spirit.
To do the right thing, even when no one is looking.
As a result of our commitment to respect, excellence, and integrity, we take care of social and environmental concerns, risks, and opportunities when designing and developing products and services. Our sustainable process ensures that products are manufactured responsibly with minimal environmental impact and minimize environmental and social impact. We use fly ash from thermal power plants as a raw material in our ISO 14001 and ISO 9001 certified plants.
Zero
discharge

Waste
Recycling

Air quality
monitoring

Energy
Efficiency

Reusing
industrial waste

Solar Powered
plants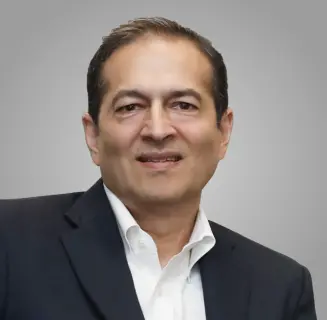 Anant Talaulicar
Non Executive Chairman
B.E. (Mech.), Master's degree in Engineering (University of Michigan) and MBA (Tulane University). He has 34 years of rich experience (16 years in the U.S.A) in the fields of Manufacturing, Project Management and Finance.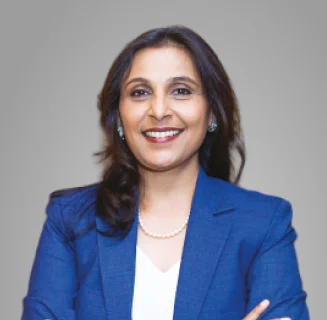 Padmini Sekhsaria
Vice Chairperson
Diploma in Economics (London School of Economics) and M.Sc. in Financial Economics, (University of London). She has experience in multiple sectors including technology, human capital, financial intermediation, retail, and general management.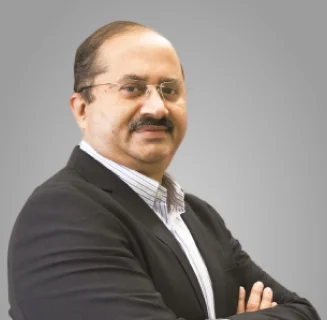 Rajesh Joshi
Managing Director & CEO
B.E. (Electronics & Communication), MBA. He has over 25 years of experience which ranges from consumer products, telecom, and retail, holding executive positions at Asian Paints, Future Group, Bharti Airtel, and Pidilite.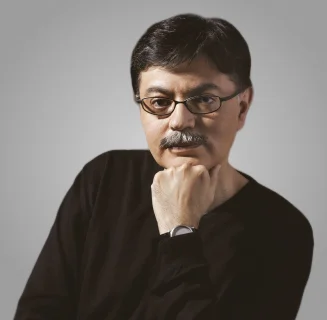 Alok Nanda
Director
Founder and CEO of Alok Nanda & Company Communications Pvt. Ltd. a creative brand consultancy. He has advised some of India's leading brands and companies from various sectors such as service, real estate, e-commerce, construction, hospitality and so on. Brands include Lodha – India's largest real estate developer, Marico, Unilever, Ambuja Cements, Taj Hotels etc.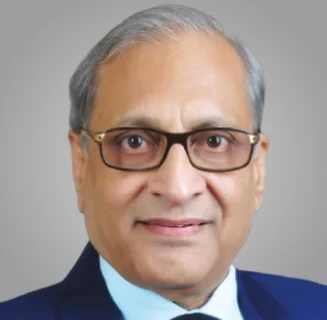 B. L. Taparia
Director
B.Com., L.L.B., F.C.S. He has more than 40 years of experience in legal, secretarial, finance and accounts, taxation, procurement, internal audit, HR, health and safety, sustainability areas, and corporate governance.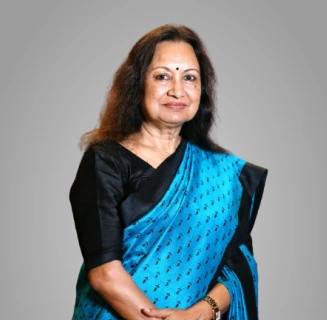 Bhavna Doshi
Director
Fellow member of Institute of Chartered Accountants of India. An expert in taxation, restructuring, business valuation, she has contributed immensely to several Indian companies and multi national companies over the last 3 decades.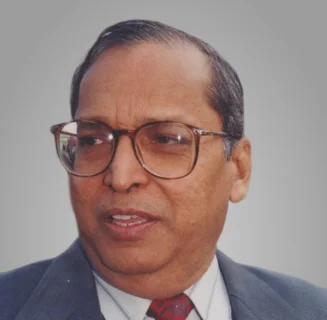 M. L. Gupta
Director
B.Tech. (Hons.) from IIT Kharagpur. He has 45 years of experience in the Cement and Building Products industry in production and commercial decision making. He was the Managing Director of Everest from 2002 to 2010.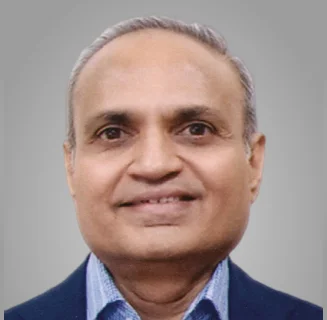 Rajendra Chitale
Director
Chartered Accountant & LLB, Managing Partner of M/s Chitale & Associates, a leading boutique international structuring, tax, and legal advisory firm, and MP Chitale & Co., a reputed accounting firm. He has been part of several prestigious committees like Government of India, the Takeover Panel of the SEBI and so on.
Our
Manufacturing Facilities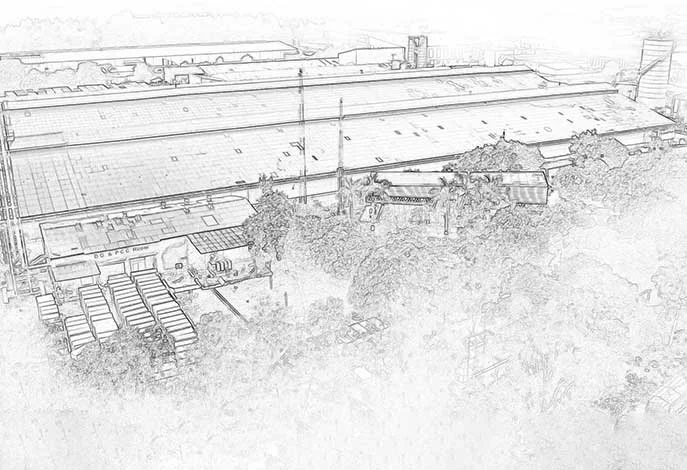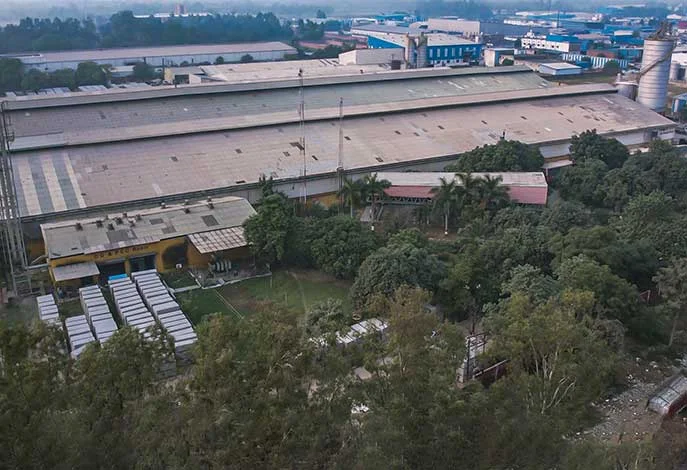 Bhagwanpur Works, Uttarakhand
Located in Bhagwanpur, in the Haridwar district, Roorkee, Everest Industries established a greenfield, ultra-modern manufacturing plant covering an area of 21 acres. Products manufactured at the plant include Pre-Engineered Steel Buildings, Smart Steel Buildings, and Everest Fibre Cement Boards. It is capable of producing 50,000 Fibre Cement Boards, 40,000 MI of steel fabrication products, and 1 lakh roofing products annually.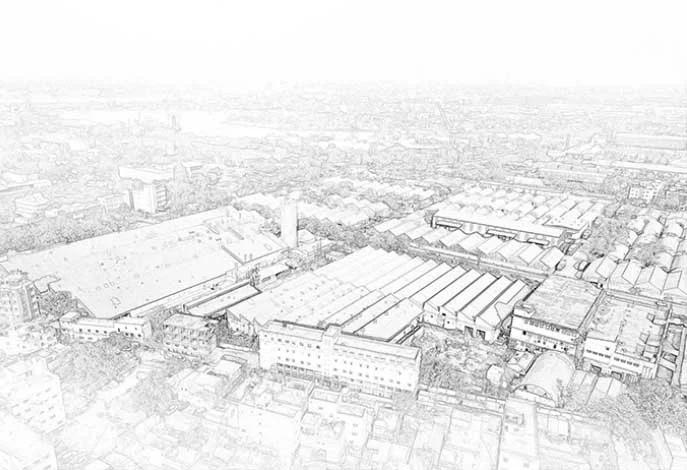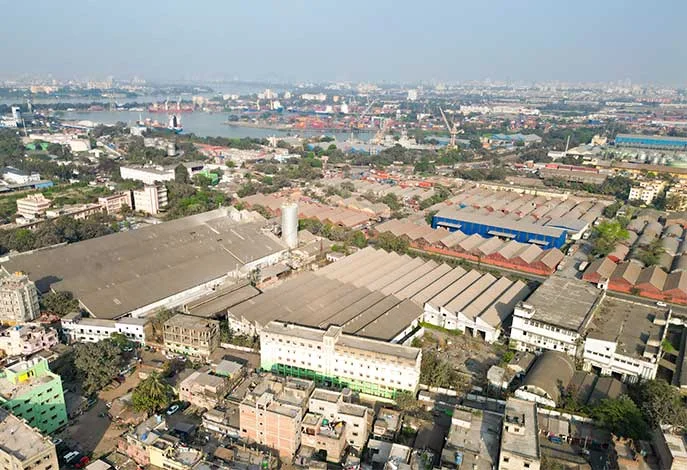 Calcutta Works, Kolkata
Everest's Calcutta Works, set up in 1938, manufactures fibre-cement Roofing Sheets & Accessories and is spread over on 7 acres of land on Taratolla Road in Calcutta (now Kolkata). Over the past 75 years, safety, health, and environment have remained the hallmark of this unit. Being one of the oldest plant, it continues to grow and thrive with the highest levels of performance.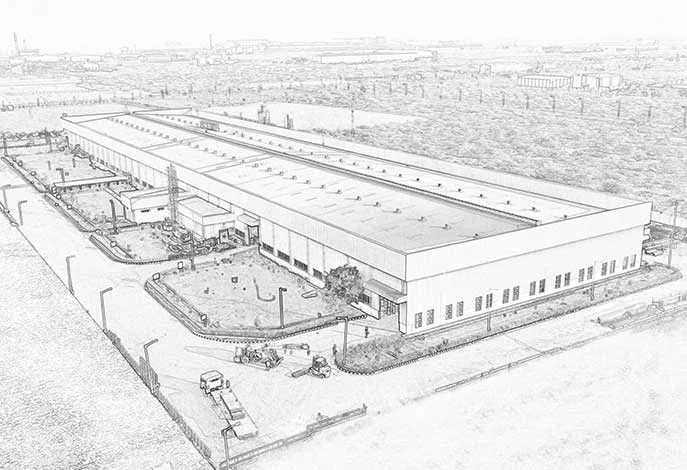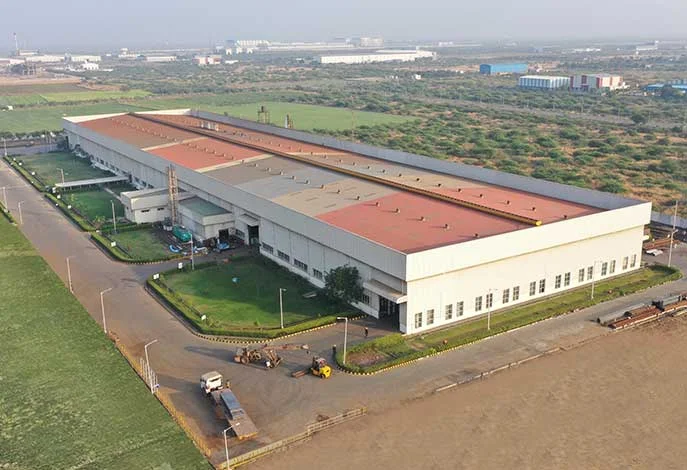 Narmada Works, Gujarat
A state-of-the-art manufacturing facility has been set up by Everest Industries at Narmada (Dahej - Baruch), Gujarat to manufacture preengineered buildings and metal roofing. The plant manufactures pre-engineered buildings and metal roofing sheets along with accessories for discerning customers in Gujarat and Maharashtra.Our factory premises are planted with several trees, medicinal plants, herbs, flower plants, and water harvesting arrangements in order to conserve the environment.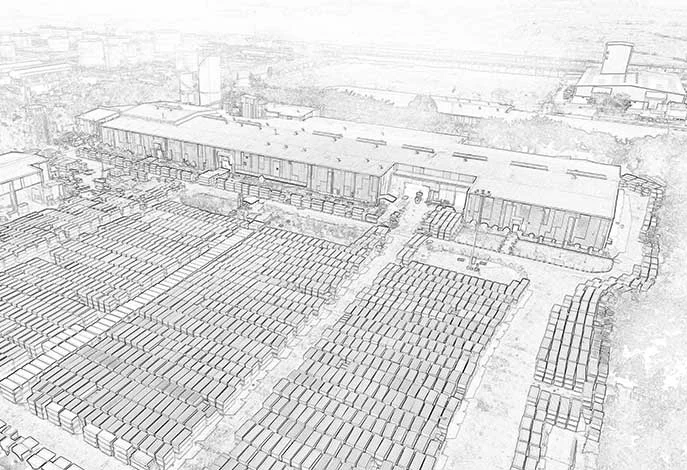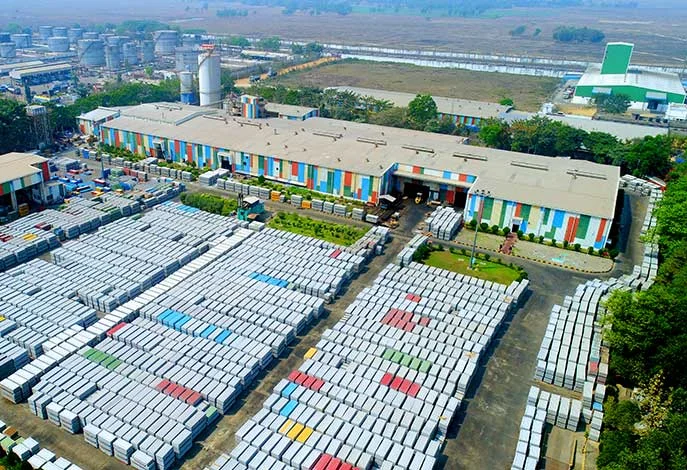 Somnathpur Works, Odisha
In 2012-13, Everest Industries established a greenfield ultra-modern manufacturing facility in Somnathpur (Balasore District), Odisha. With an installed capacity of 1,20,000 roofing products per year, the plant manufactures Fibre Cement Roofing Sheets and accessories. Our factory premises are planted with several trees, medicinal plants, herbs, flower plants, and water harvesting arrangements in order to conserve the environment.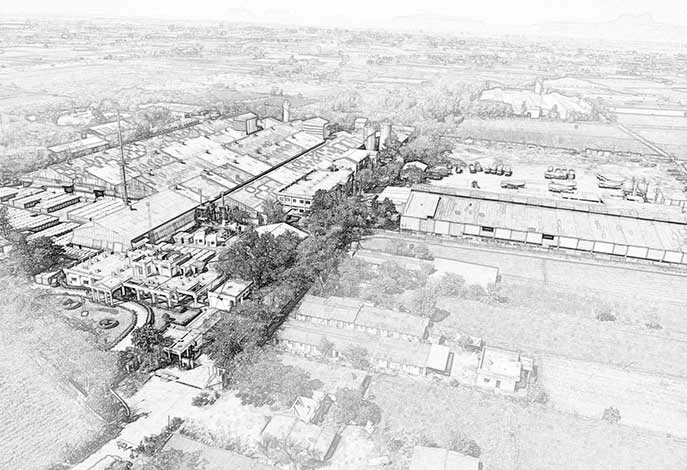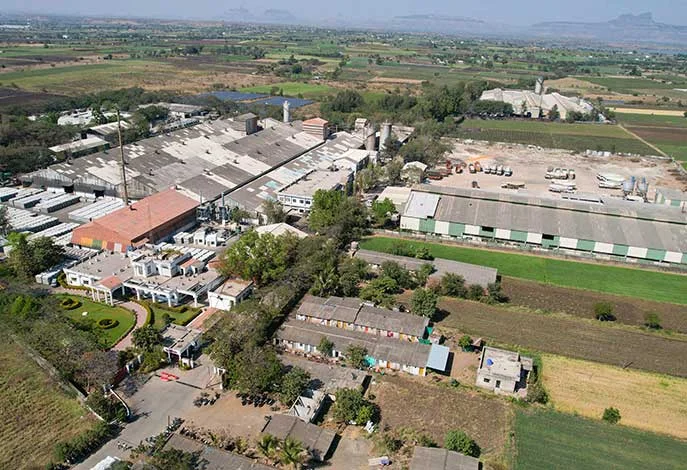 Lakhmapur Works, Maharashtra
The Lakhmapur Works, established in the year 1994-95, is about 35 km away from the holy city of Nashik. Lakhmapur Works has an advanced manufacturing facility for manufacturing AC corrugated roofing sheets, fibre cement boards, compressed boards and solid wall panels. In India, Lakhmapur Works was the first company to produce non-asbestos roofing sheets and fibre cement boards.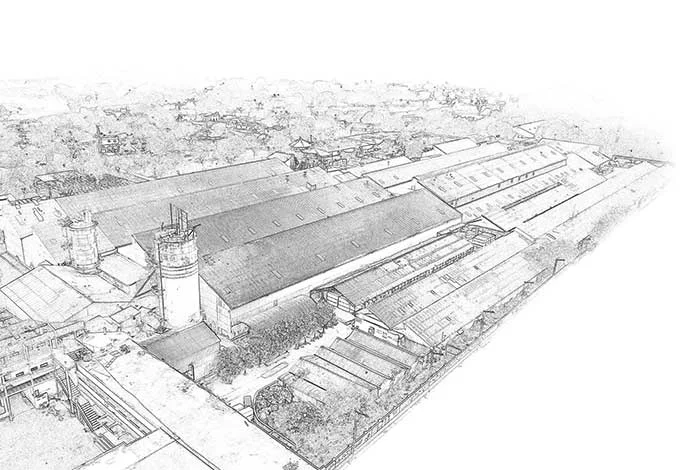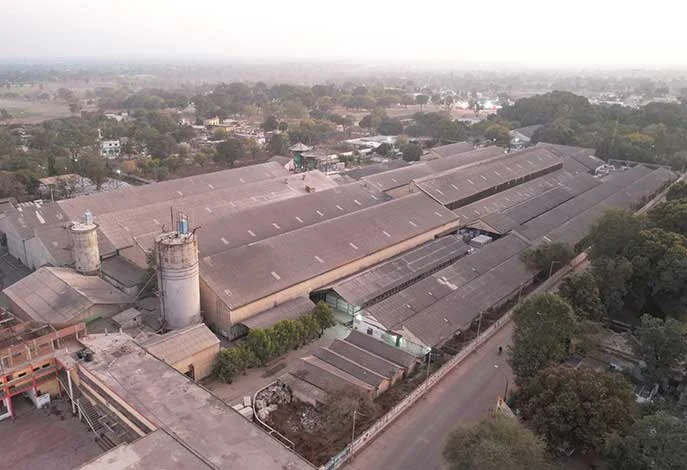 Kymore Works, Madhya Pradesh
Fibre-Cement Roofing Sheets & Accessories were first manufactured here in 1934, in Katni, Madhya Pradesh. At Kymore, a high emphasis is laid on Safety, Health & Environment to ensure a high level of safety at the workplace. Among similar manufacturers in Madhya Pradesh, we are the first and only unit to receive the State Level Award for excellence in the areas of Safety, Health, and Environment.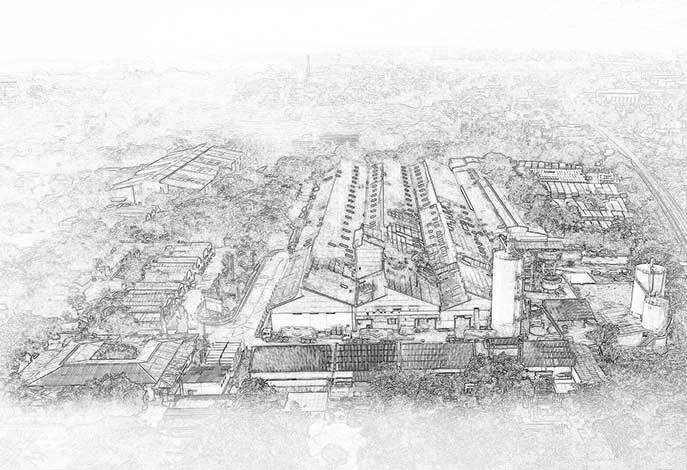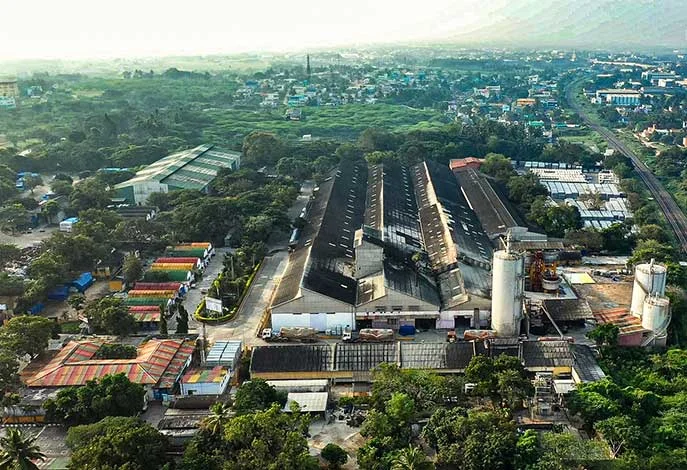 Podanur Works, Tamil Nadu
About 10 km from Coimbatore, the South Indian industrial town, Podanur Works was established in 1953. It is well connected to the city by road and rail. Initially, Podanur Works produced AC sheets and other moulded goods by hand, but as time went on, it gradually turned into a modernized corrugated plant. There are currently two lines at Podanur Works that manufacture AC Corrugated Roofing Sheets and Non-asbestos Sheets, as well as OMG Accessories.

Experience the awe-inspiring Everest Foundation Film that captures how we give back to the society and communities we operate in.
As part of Everest Foundation's commitment to enhance the living conditions and livelihoods of the rural community, the Foundation focused on preventive healthcare, training and skill building, sports promotion, and community building in rural areas in 2020-22. Consequently, Everest targeted business locations as potential areas for community intervention in order to engage and utilize organizational resources for community development initiatives. Disadvantaged and deprived communities also were identified as potential beneficiaries.
Vision Statement
To improve people's lives by creating sustainable impact through community relationship, long-term partnership and employee engagement in the thematic areas of Livelihood, Education, Health and Environment in the communities we operate in.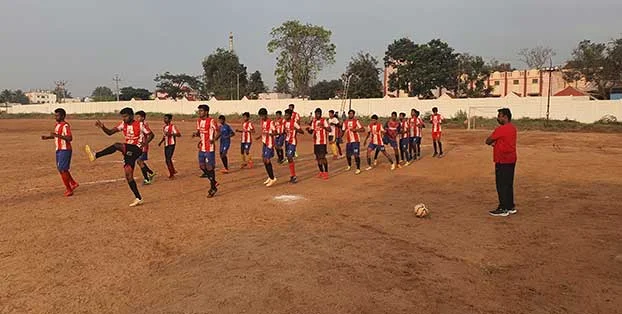 Everest Football Academy
Everest Football Academy is a one-of-a-kind initiative focusing on the complete development of youth aged 18-36 through sports. The children participate in various competitions, giving them a chance to earn scholarships for their higher education.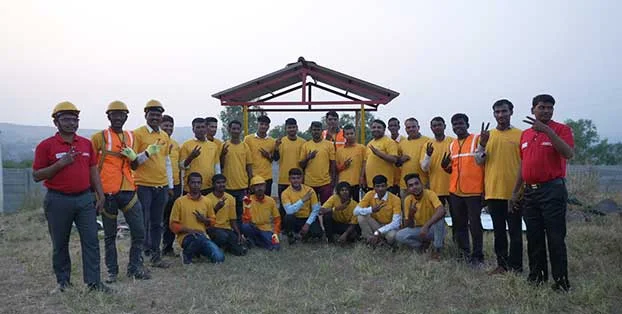 Everest Skill Development Program
With the Skill development and Building Master Training Program, we train the youth in the age group of 18-35 years in the courses like Assistant Electrician, Fitter-Fabrication, RACW-Field Engineer, and Drywall Construction.
Everest Healthy Child Programme
This program in association with Salaam Mumbai Foundation aims to eradicate the use of tobacco by educating students, stakeholders, and local communities about the ill effects of consuming tobacco.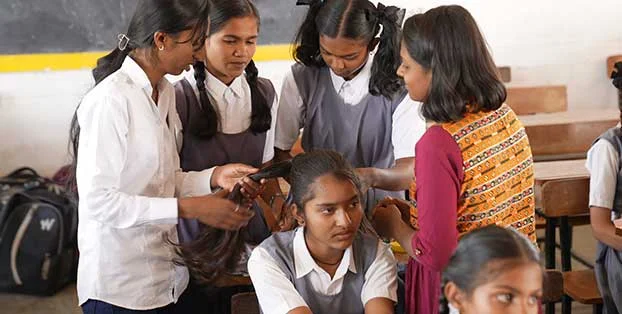 Everest Skill @School
A vocational skill training program for adolescent students is initiated in association with Salaam Bombay Foundation. It helps the students build their career aspirations by enhancing quality education.