About Everest Roofing Sheets
For over 89 years, Everest has been at the forefront of providing roofing solutions in India, installing over one billion square meters of roofing products across the country. We cater to the residential, commercial, and industrial sectors, offering a range of asbestos as well as non-asbestos roofing solutions.
At Everest, we understand your unique requirements and strive to meet them with our superior roofing solutions that guarantee top-notch quality, reliability, and safety.
#UparWalaSambhalLega
With the beauty and strength of Everest Supercolour sheets, your roof will add to your "shaan" for a long time to come!


#KahaniKhushiyonKi
With water-repellent & anti-fungal properties, Everest Supercolour cement sheets were the perfect fit for protecting Nanasaheb Dhumal's cows from heat and diseases.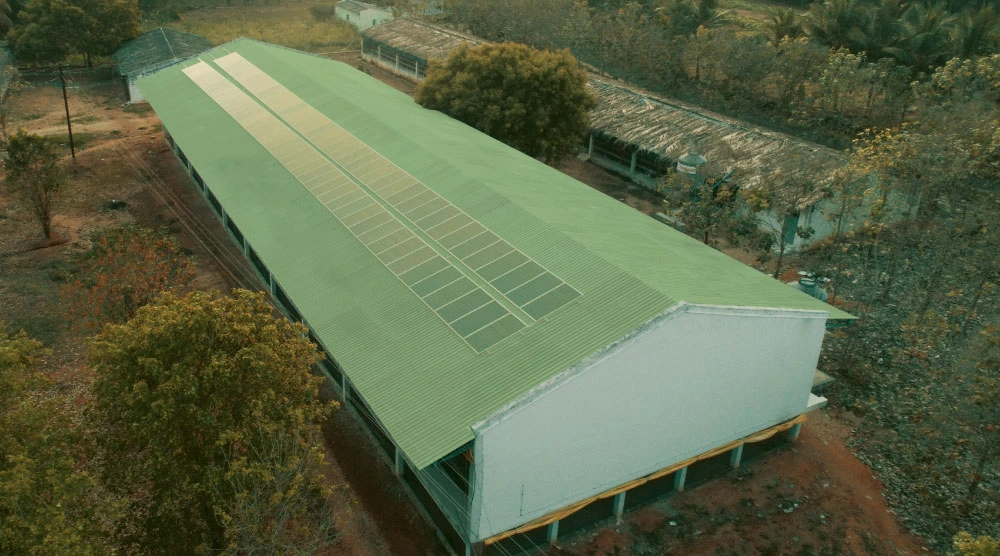 Commercial Poultry Farm, Erode
With over 200,000 chickens residing in a poultry factory, the birds were exposed to various diseases due to fungi, so a roofing solution that avoids water seepage was a must. Everest Supercolour made with imported fiber mesh technology and advanced color technology not only added to the aesthetic beauty but also its superior functionality solved the issues for poultry farm owners.
"
Even 20 year old Everest CBS sheets are still intact!
Installed Green Supercolour because it is the colour of nature. Also, it keeps my chicken cool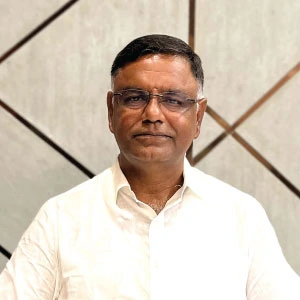 D.Gokul Prasad
Perundurai, Erode, Tamil Nadu
"
Supercolour is really super!
Maintains the temperature underneath and does not absorb water. It has been more than a year and it did not blacken.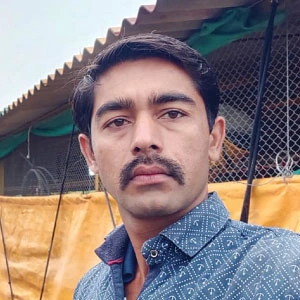 Santosh Kakad
Sangamner, Maharashtra
"
Will only use Everest Supercolour!
Supercolour sheets reduce the temperature by 5 to 6 degrees and no algae formation is there.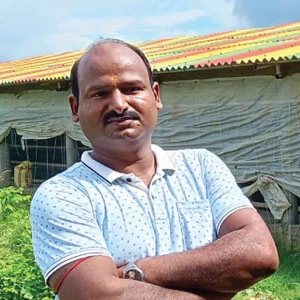 "
Kahani Khushiyon Ki
We are happy that Everest could bring peace, calm, and happiness to the life of Prakash from Nammakal...
Watch Video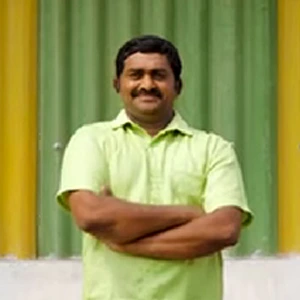 "
Kahani Khushiyon Ki
Maintaining a farm and animal shades can get rigorous & needs a farmer's complete attention & care...
Watch Video