Over the past few years, the importance of changing climates and their impacts on the environment are being assessed more with regard to design practices. Therefore, sustainable workspaces are becoming more prominent, as is the growing demand for energy-efficient buildings.
One such elegant 28,000sqm office complex, designed by modern architecture, Safal Profitaire is located in Prahladnagar, Ahmedabad. It is a new generation building designed to maximize space utilization with an objective to establish new standards for greener buildings.
To implement design innovation, a façade system made of rigid vertical louvers that were made from Everest Heavy Duty Boards was used. An architectural concept using Everest Heavy Duty Boards was developed to reduce energy consumption and shade-glazed facades.
The Everest Heavy Duty Boards used as the panel material for the louvers proved to be easy to install, lightweight and insulating, which aided the overall objective.
Aside from providing effective sound insulation, these eco-friendly Heavy Duty Boards are termite-resistant and fire-resistant. Everest Heavy Duty Boards blend easily with many surface finishes and require minimal maintenance, which makes them a practical choice for contemporary facades.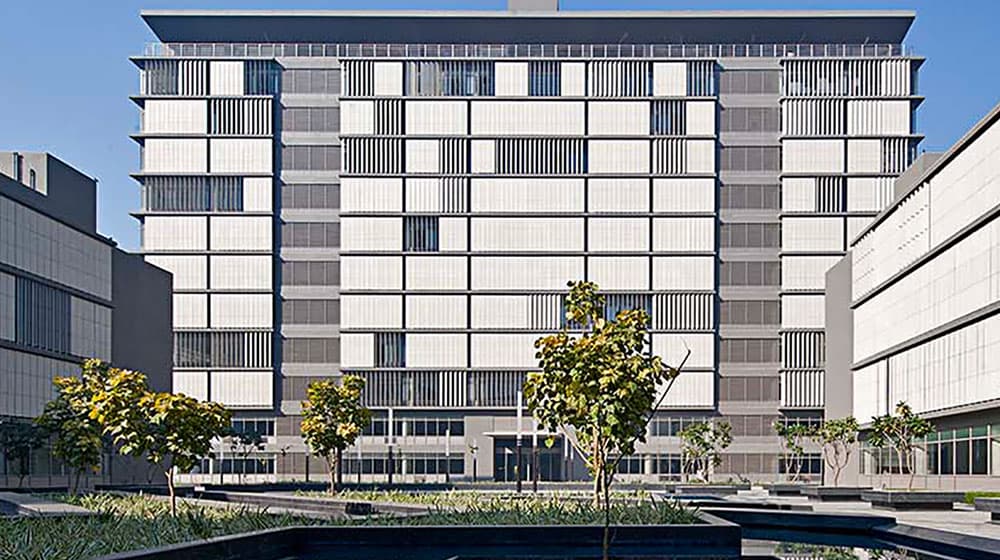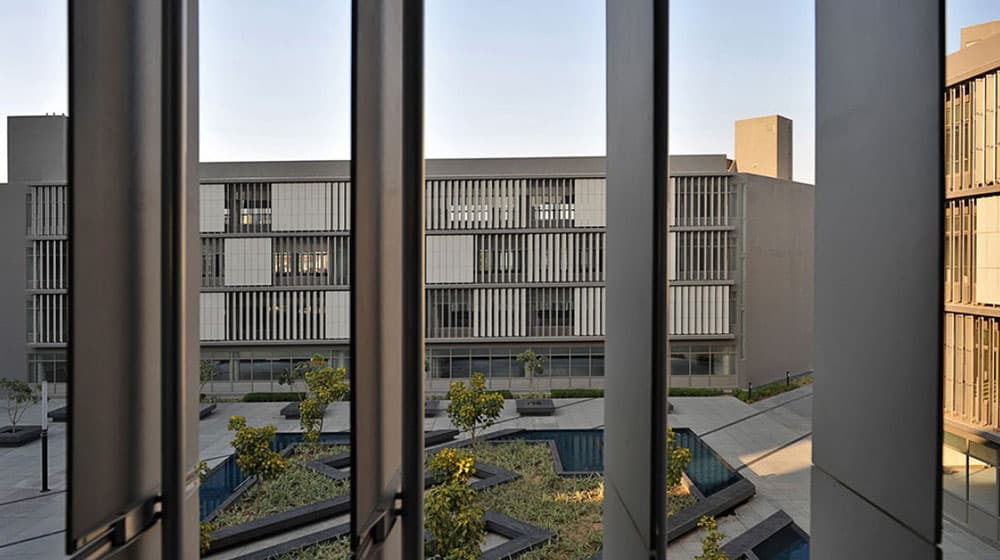 Louvres with Everest Heavy Duty Boards